Fr. Paul Tang Abomo, S.J., was born in Cameroon in 1976. He joined the Jesuits in 1997 after completing a Bachelor in Philosophy from the University of Yaoundé 1. He earned a Master in Philosophy from St. Peter Canisius (Jesuit School of Philosophy, Kinshasa, DR Congo) and a Bachelor in Theology from Hekima College (Jesuit School of Theology, Nairobi, Kenya). He then moved to the United States where he earned a Master in Theology (Weston Jesuit School/Harvard University, Cambridge, MA, USA), a Master and a PhD in Political Science and Government, both from Loyola University Chicago (Chicago, IL, USA). Prior to coming to the Gregorian University, Paul taught at Loyola University in Chicago and Hekima Peace Institute in Nairobi. His areas of teaching and research include Political Sociology, Foreign Policy Analysis and International Relations, Political Theory, and Methods in Social Sciences.
Fr. Tang, how would you describe yourself in terms of scolarship?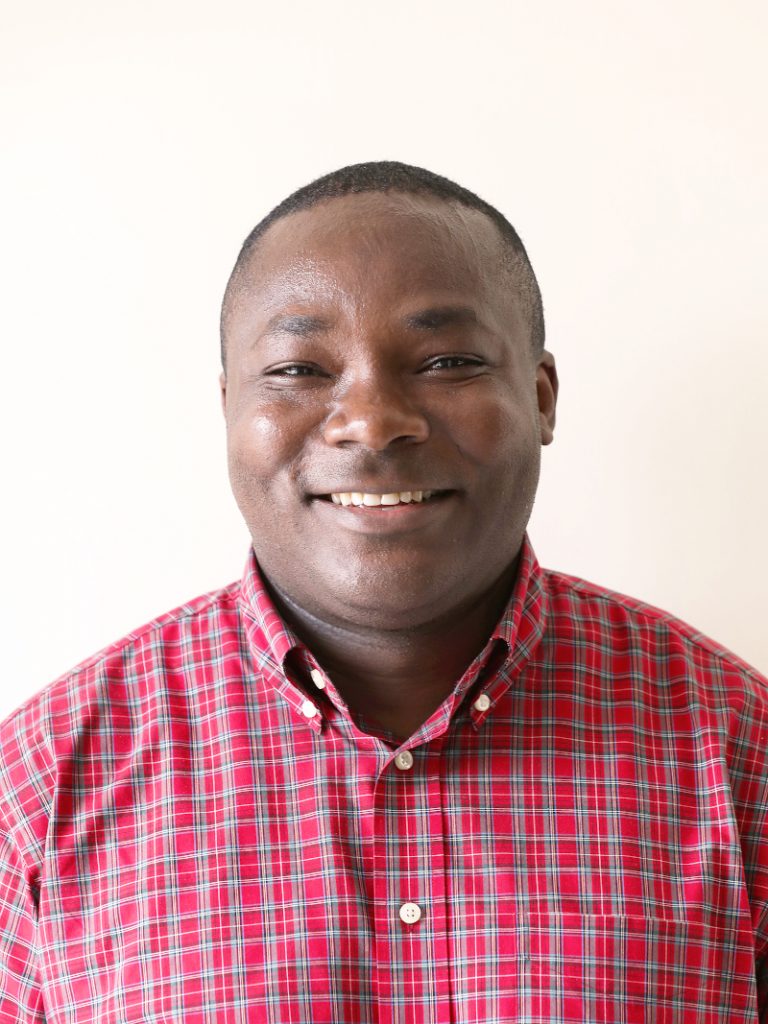 My initial training is in Politics. During my graduate studies in Chicago I majored in International Politics (Foreign Policy) and minored in Political Sociology. So I'm a political sociologist only by the side. Prior to studying Politics I had a very strong background in speculative sciences (Philosophy and Theology). I really wanted to study something practical and I think I found my hub in political sociology. It gives me the opportunity to deal with the real experience of people in concrete daily social interaction. It is an aspect that I discovered and that I now like.
How do you feel here at the Gregorian University?
My experience at the Greg so far has been positive. The student body is diverse. Most students come from distant lands to learn and are eager to do so. The academic environment is supportive and the intellectual resources are rich. This puts me under pressure as to do my best to meet the demands and expectations of the students.
What about challenges of teaching political sociology at a pontifical university?
The goal of political sociology is the same wherever there is human and social interaction. It is to figure out and analyse the connections that may exist between social phenomena and to predict with a certain degree of confidence patterns of social action. Political sociology is not just any kind of discourse on social and political events, past or current. There is a method combining theory and practice. Theories must be backed by facts; otherwise, they become myths and ideologies. Factual analysis needs to be supported by theoretical principles; otherwise, we fall into vulgar empiricism. The main challenge is to help students find the appropriate balance.
Your life beyong the university…?
I am interested in pastoral activities, meeting with people and volunteering to help as much as I can. Besides this, I like walking, playing soccer, watching sport events and movies.
To whom would you recommend the study of political sociology?
I would be happy to work and deal with students who are committed in what they do, who know what they want to do and why they do it. That said, potential Church leaders, social researchers and university professors could make the most of the training we give in our Faculty.